...
The table of stock movements provides you with a log of all the stock changes. Because it's an a history of previous stock movements, this table only has an informative role and therefore cannot be edited.

Image Removed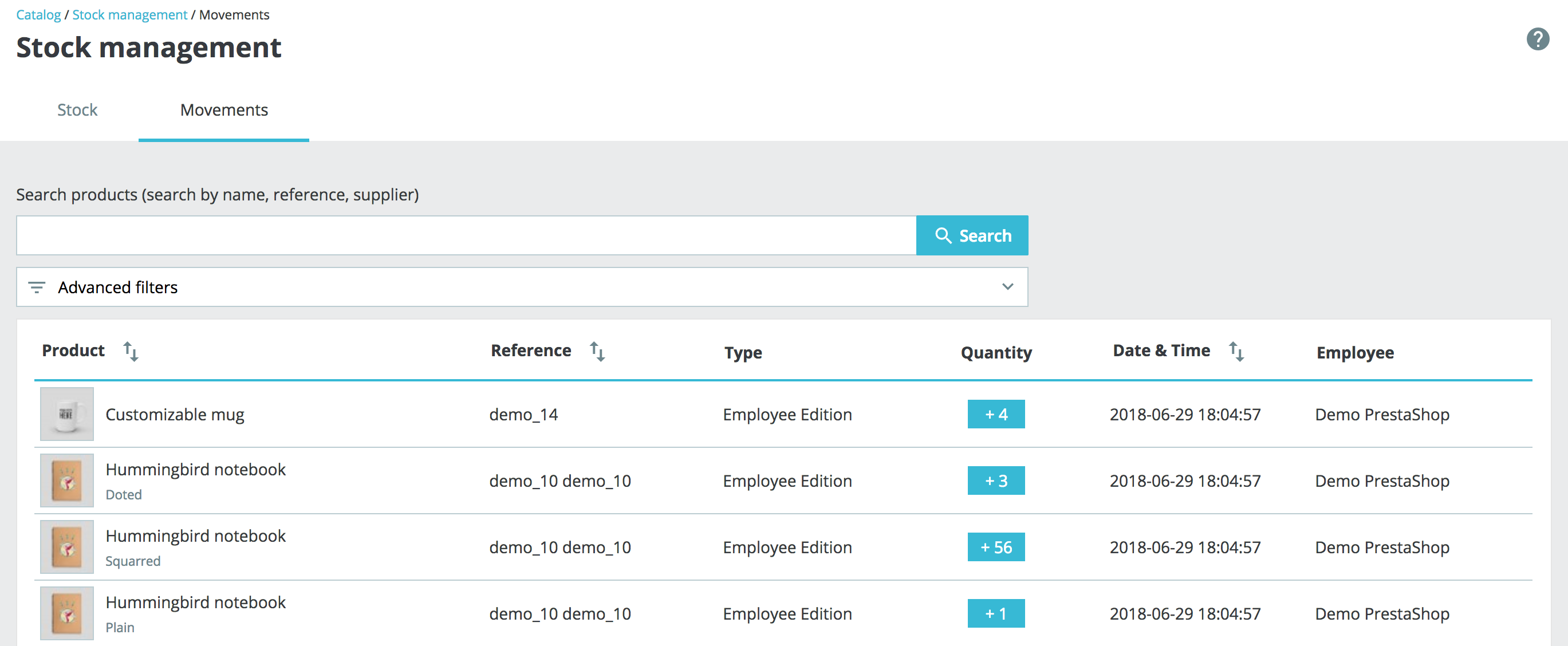 Image Added
Movements overview
...
Image thumbnail, to help fast visual recognition.

Product's name and when it's a combination, its attributes' values.

Product reference. In case a combination has its own reference then it'll be used instead of the parent's reference.

Movement type. It represents the reason why a product's physical quantity has changed.

Quantity added or removed. This delta is formatted with a + or - label to facilitate visual recognition.

Date and time, which is the exact server time stamp timestamp when the change occurred.

Employee, which is the name of the person responsible for the change.
...
In the last two cases, the movement type in the table becomes an a hyperlink to the corresponding customer order, so you have more context about this type of movement and don't have to cross-check time stamps timestamps between the stock movements and orders tables.
Search and filter options
Search bar
See above. The search has exactly the same behavior as in the "Stock" tab.
Advanced filters
In the 'Movements' tab, advanced filters contain:
a movement type filter, which allows you, for instance, to look for stock movements related to customer orders.

an employee filter.

a date range filter, if you're looking for stock movements which happened during a specific period.

and a category filter, like in the 'Stock' tab.

Image Removed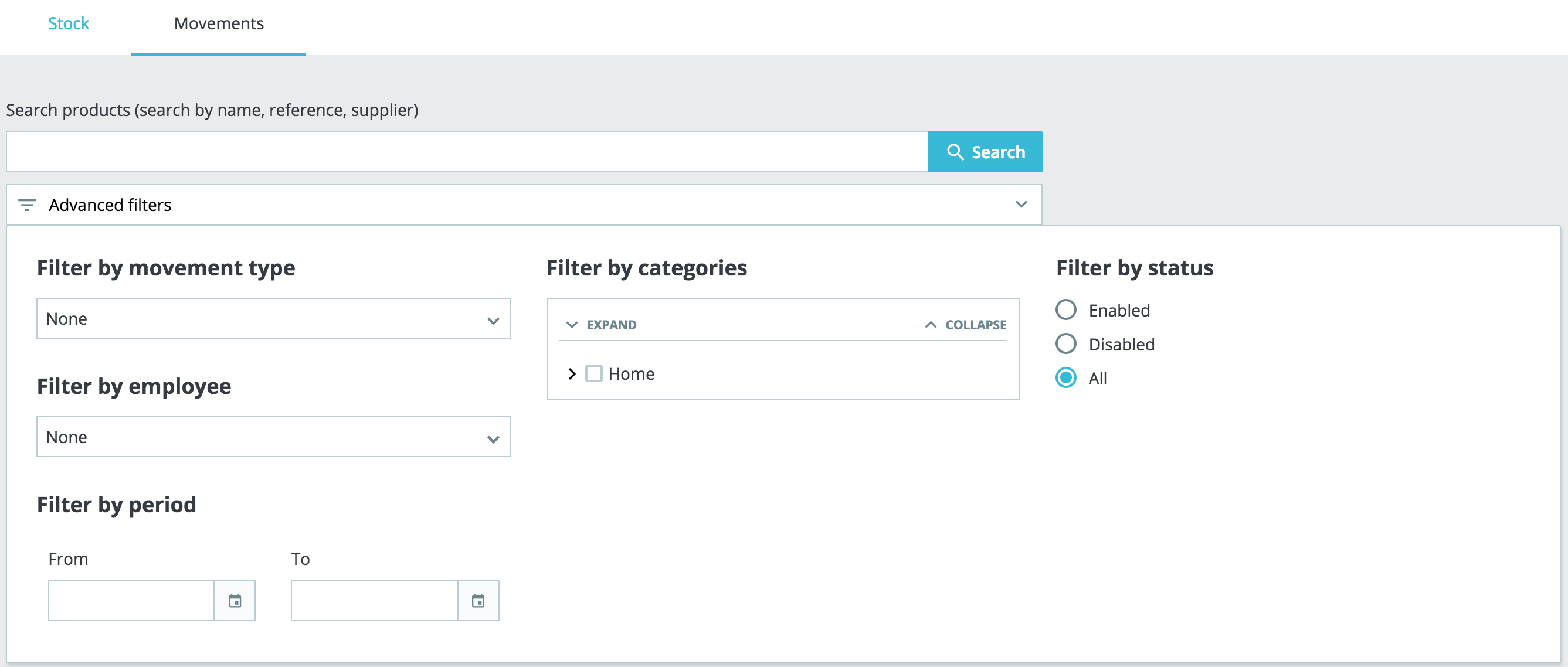 Image Added