Skip to end of metadata
Go to start of metadata
Strefy
Strefy PrestaShop są lista podregionów świata (http://en.wikipedia.org/wiki/Subregion). Pomaga to w kategoryzacji krajów.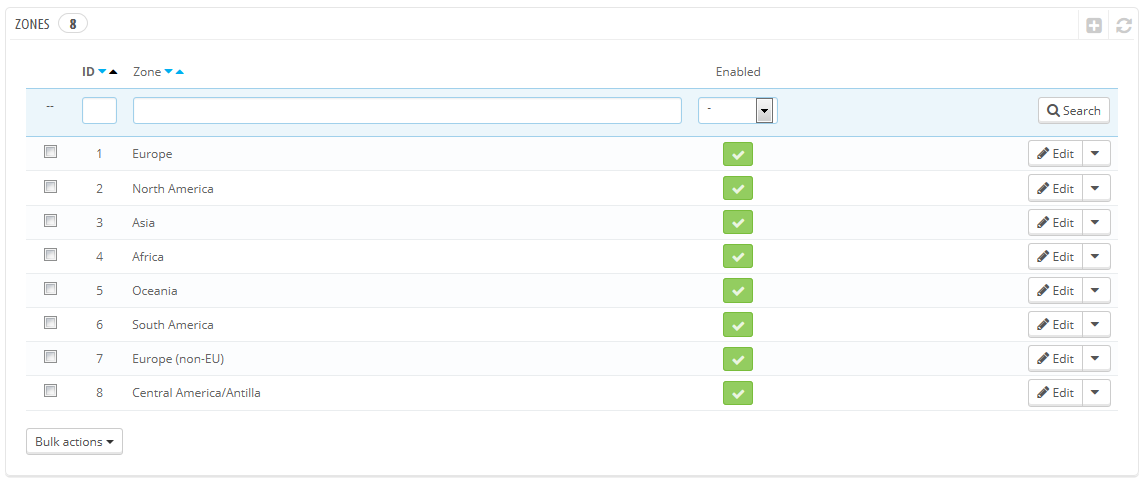 W razie potrzeby można utworzyć więcej stref: kliknij na "Dodaj nową strefę", aby wyświetlić formularz tworzenia.

Wszystko czego potrzebujesz to nazwa i status, na przykład wskazując, że nie pozwalasz na dostawy w Oceanii.
W trybie Multistore, możesz również powiązać strefę z wybranymi sklepami.