You can manage your stock in your shop using the Puedes gestionar el stock de tu tienda desde la página "Stock" page, in the "Catalog" menu. No set-up is required to activate stock management.The stock management page consists of two tabsbajo el menú "Catálogo". No se requiere realizar ningún paso adicional para activar la gestión de stock.
La página de gestión de stock consta de dos pestañas: "Stock" and y "MovementsMovimientos".
By default, when you open the stock management page, the "Stock" tab is the opened tab. Inside this tab, you can have an overview of the stock of products in your catalog and manage their quantities. The "Movements" tab gives you an history of all the changes in quantities.

Image Removed
De manera predeterminada, cuando abres la página de gestión de stock, la pestaña "Stock" es mostrada automáticamente. Desde esta pestaña, puedes tener una visión global del stock de productos existente en tu catálogo, así como también gestionar sus cantidades. La pestaña "Movimientos" proporciona un historial de todos los cambios realizados en las cantidades.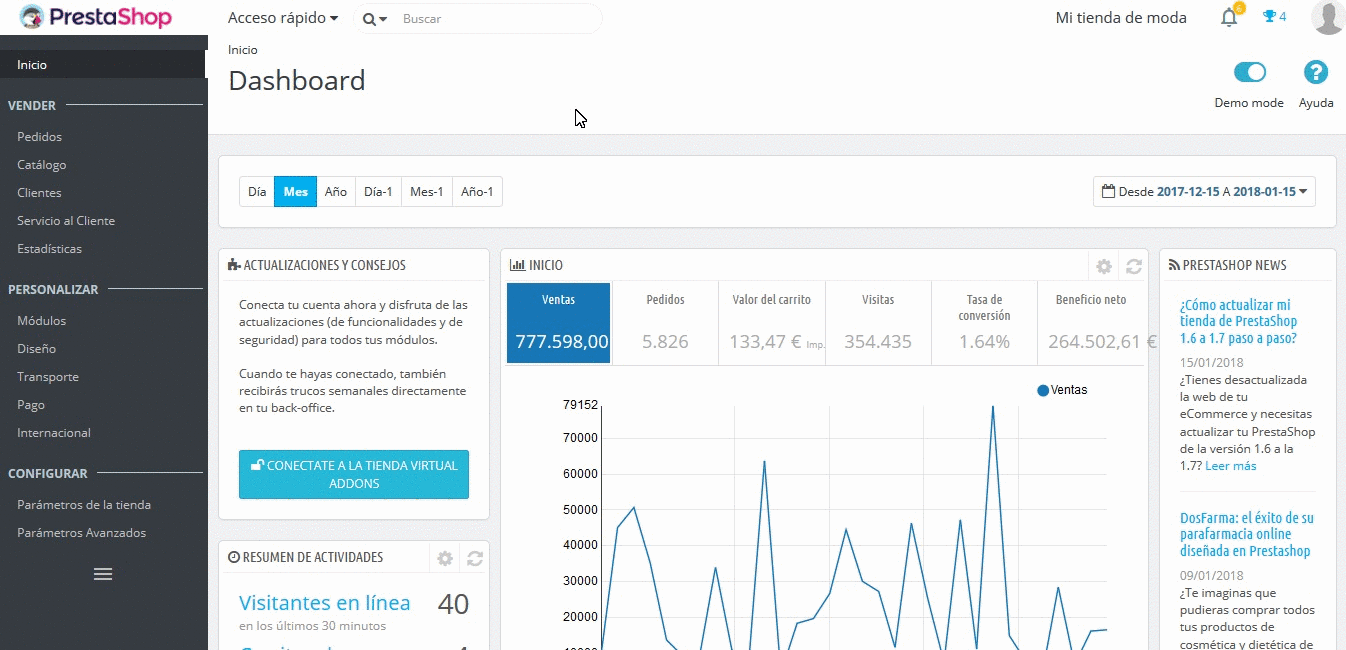 Image Added