...
You can choose how these stores are displayed in the front office. The customer can access them through the "Stores" link (depending on the theme)

Image Removed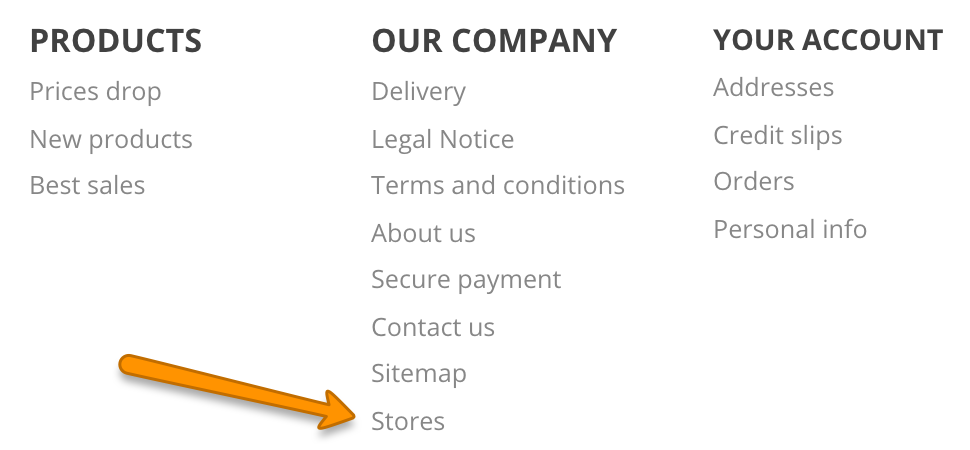 Image Added
In your interface, all your stores are listed in a handy list, giving every store's information as well as an indicator telling whether the store is currently active or not – you might for instance want to gather the information for a new store in advance, in order to have its page ready for the launch.
...
Fill as many of the fields as possible, as they will be displayed to your customers.

Image Removed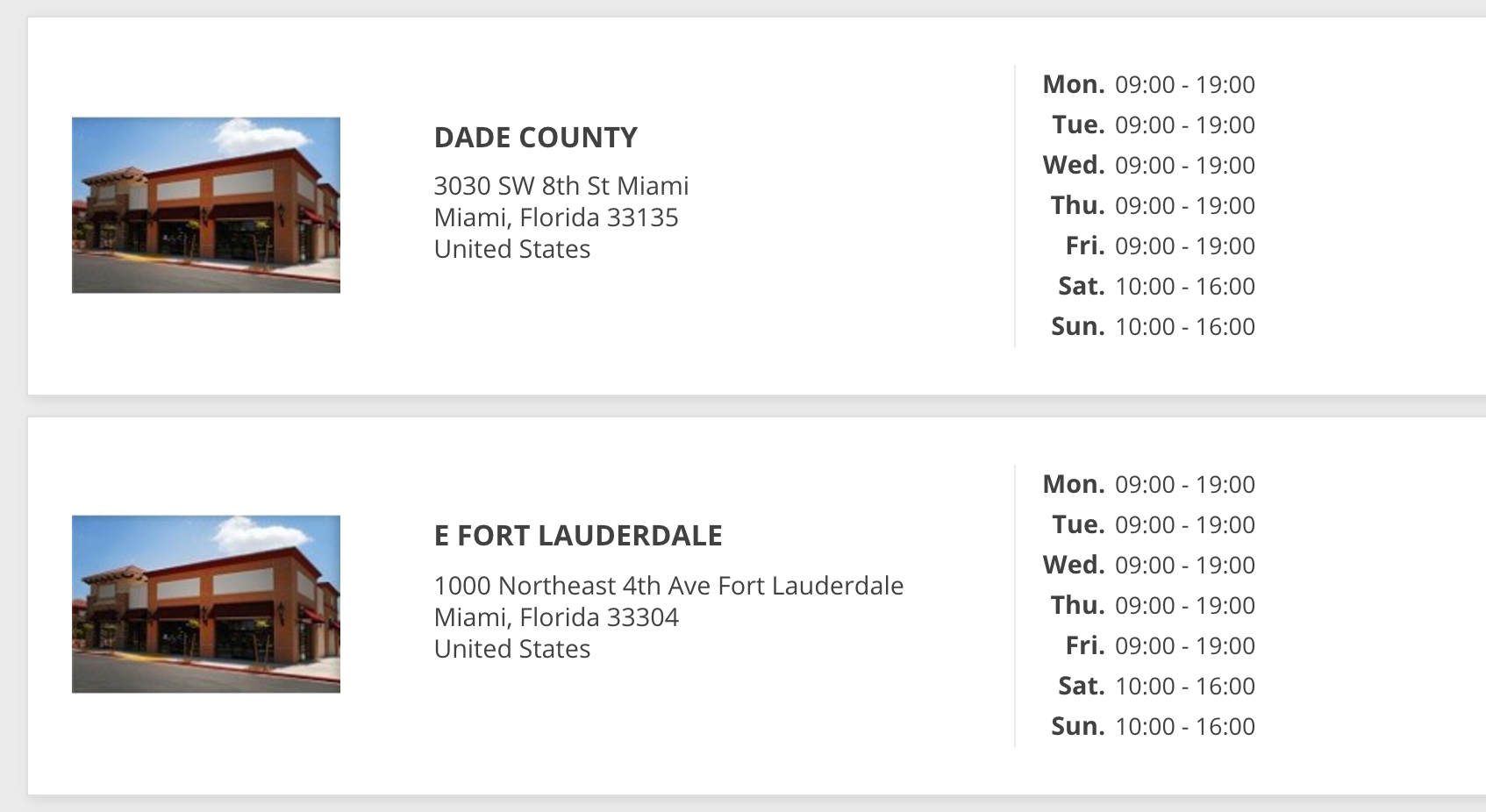 Image Added
One important field is the "Latitude/Longitude" one, as this is what your theme might use to indicate the location of your store. You can use Steve Morse's online tool to get the lat/long coordinates of a given address: http://stevemorse.org/jcal/latlon.php.
...