...
The first page under the "Customers" menu gives you a list of all the registered users on your shop.

Image Removed
Image Added
This gives you a bird's eye view of your customers, with some details thrown in which you can use to sort and search accounts:
...
To create a customer account manually, select "Add new customer". A form appears.

Image Removed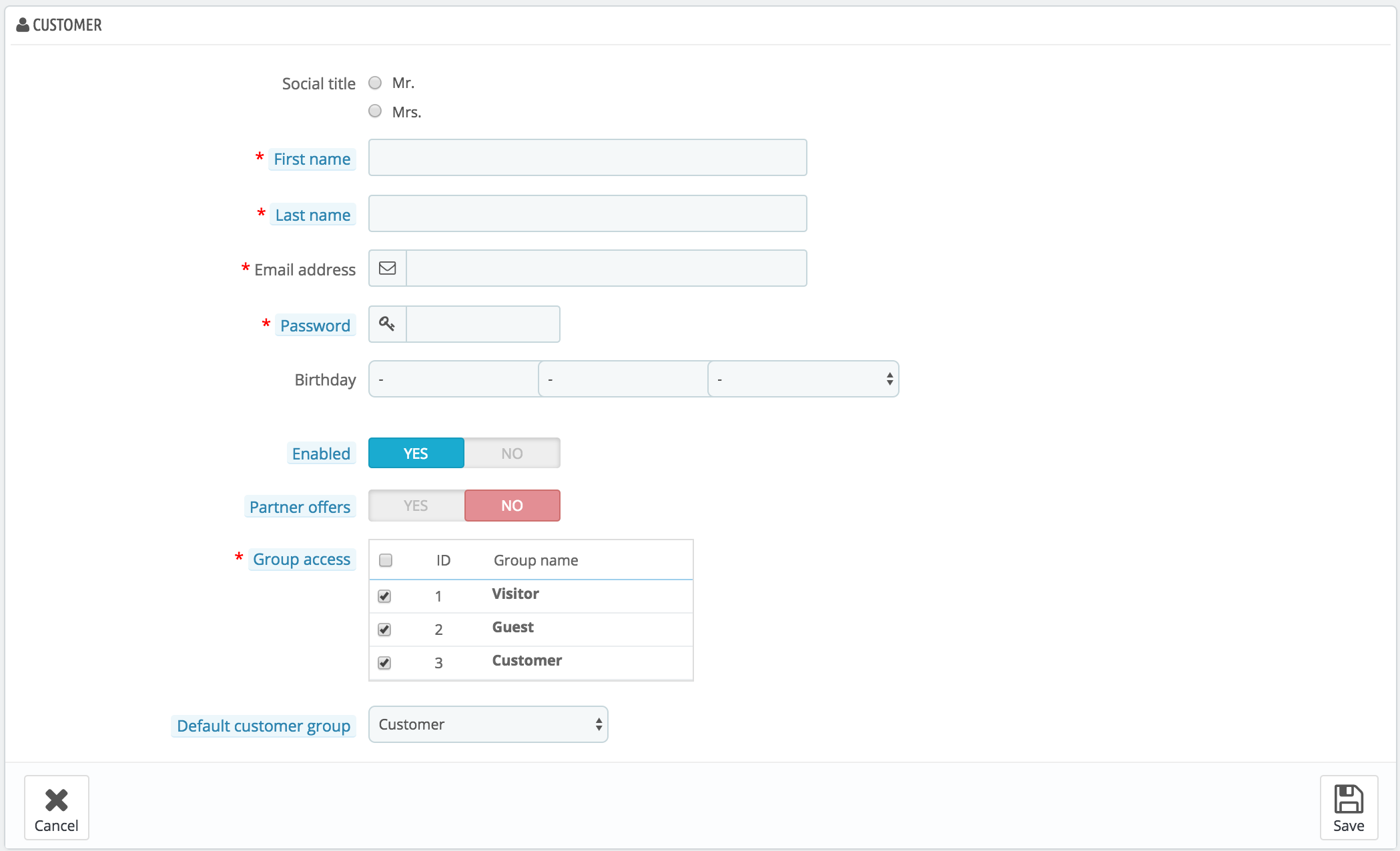 Image Added
Fill out the customer's information:
...
In the case where you would like to have more information on a given customer, you can click on the "view" button, located at the end of the row in the customer's list. A new page appears.

Image Removed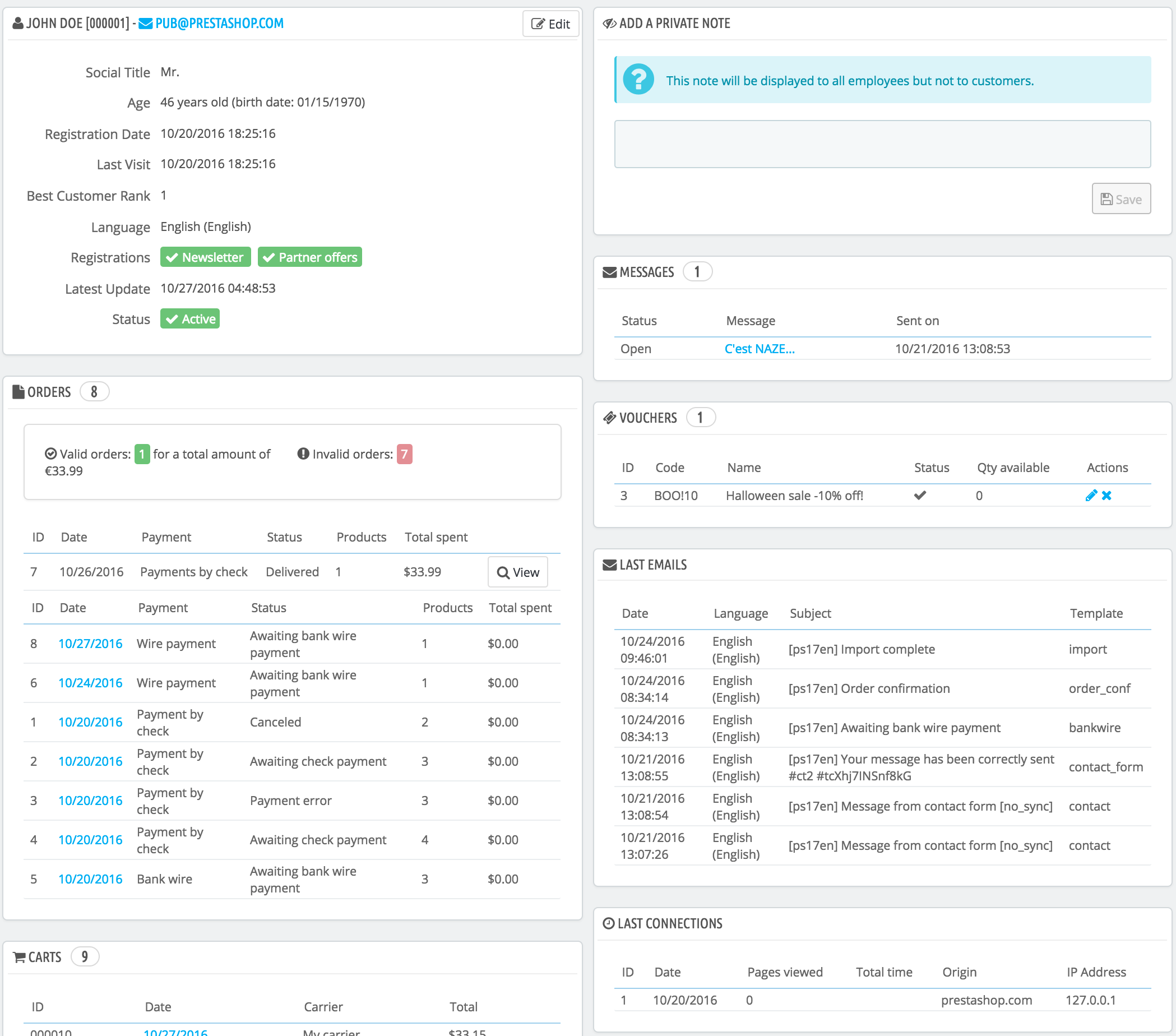 Image Added
The various sections provide you with some key data on the user:
...
ID. The numbers that is assigned to the customer in the database.
First or last name. Note that you cannot search for both: choose either "john" or "doe", as "john doe" won't work.
E-mail address.
IP address. You can search using the IP of the latest connection to your shop.

Image Removed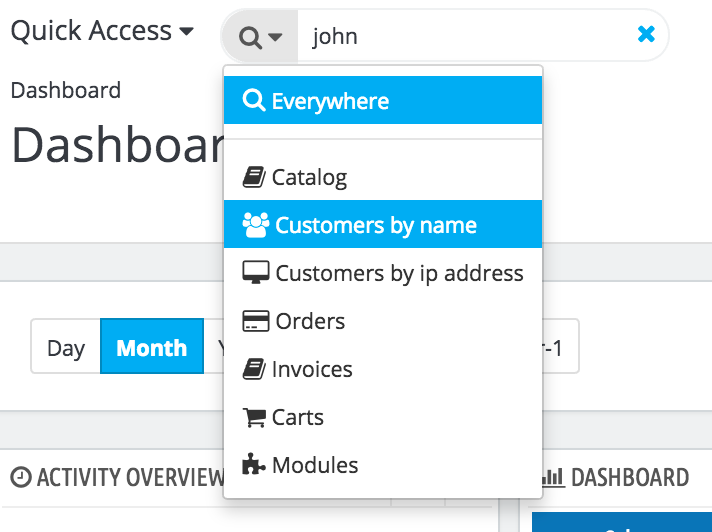 Image Added
The results, if any, are then presented: the list presents you with the users' ID, social title, email, birth date, registration date, amount of orders and whether or not the user's account is active. From there on, you can view the whole user's page, or edit its details.

Image Removed

Image Added
The second method consists of going to the "Customers" page, and listing all of your customers.

Image Removed

Image Added
On this page, you can complete the fields at the top of the list, in order to filter it according to the following criteria: ID, social title, first name, last name, email address, age, account status (enabled or disabled), subscription to the newsletter, subscription to partnering ads, registration date, and last connection date. Enter your criteria and click the "Filter" button in the top right-hand corner of the table. You can then sort the list for some of the columns.
...