Skip to end of metadata
Go to start of metadata
Merchant Expertise
This page is generated by the module of the same name. It was specifically designed to help PrestaShop users keep track of their progress as e-merchants, see how much they've grown and progressed over the days, months and years. It is installed by default.
This module adds system of badges and points, broken down into three levels, all of which are integral to success in the e-commerce world:
Features. Your use of key e-commerce features such as Site Performance, Catalog Size, Employees and SEO.
Achievements. Your completion of specific key e-commerce goals such as number of Customers, Orders and Revenue.
International. Tracks your presence in key International Markets such as the Americas, Oceania, Asia, Europe, Africa and Maghreb.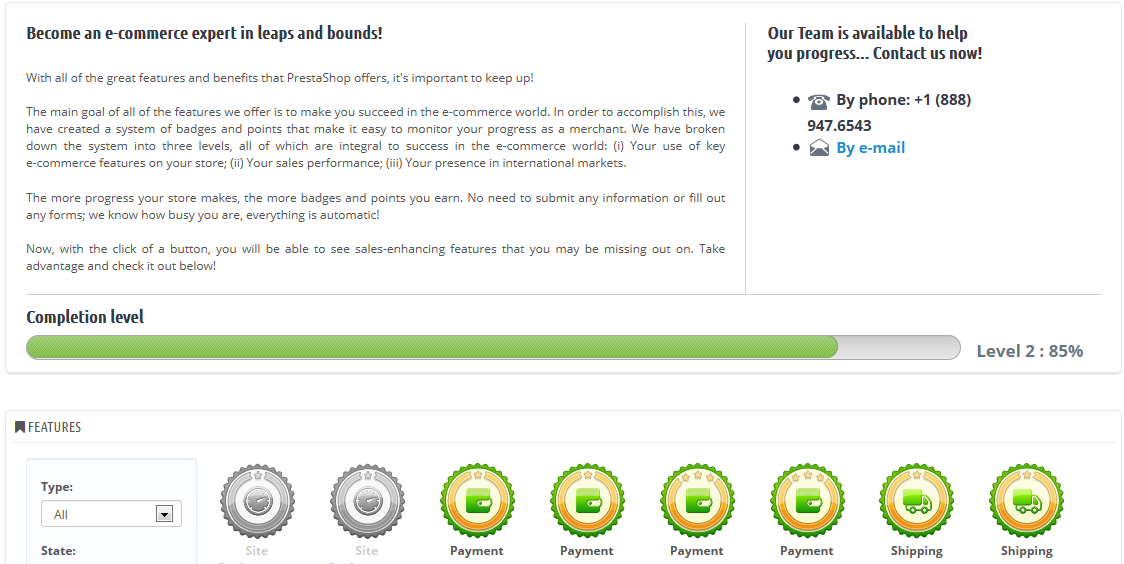 The more progress your store makes, the more badges and points you earn. There is no need to submit any information or fill out any forms. We know how busy you are; everything is done automatically. Use this tool to drive your business, view your progress and reflect on your great achievements.