...
This section enables you to configure the behavior of your shop's search function:

Image Removed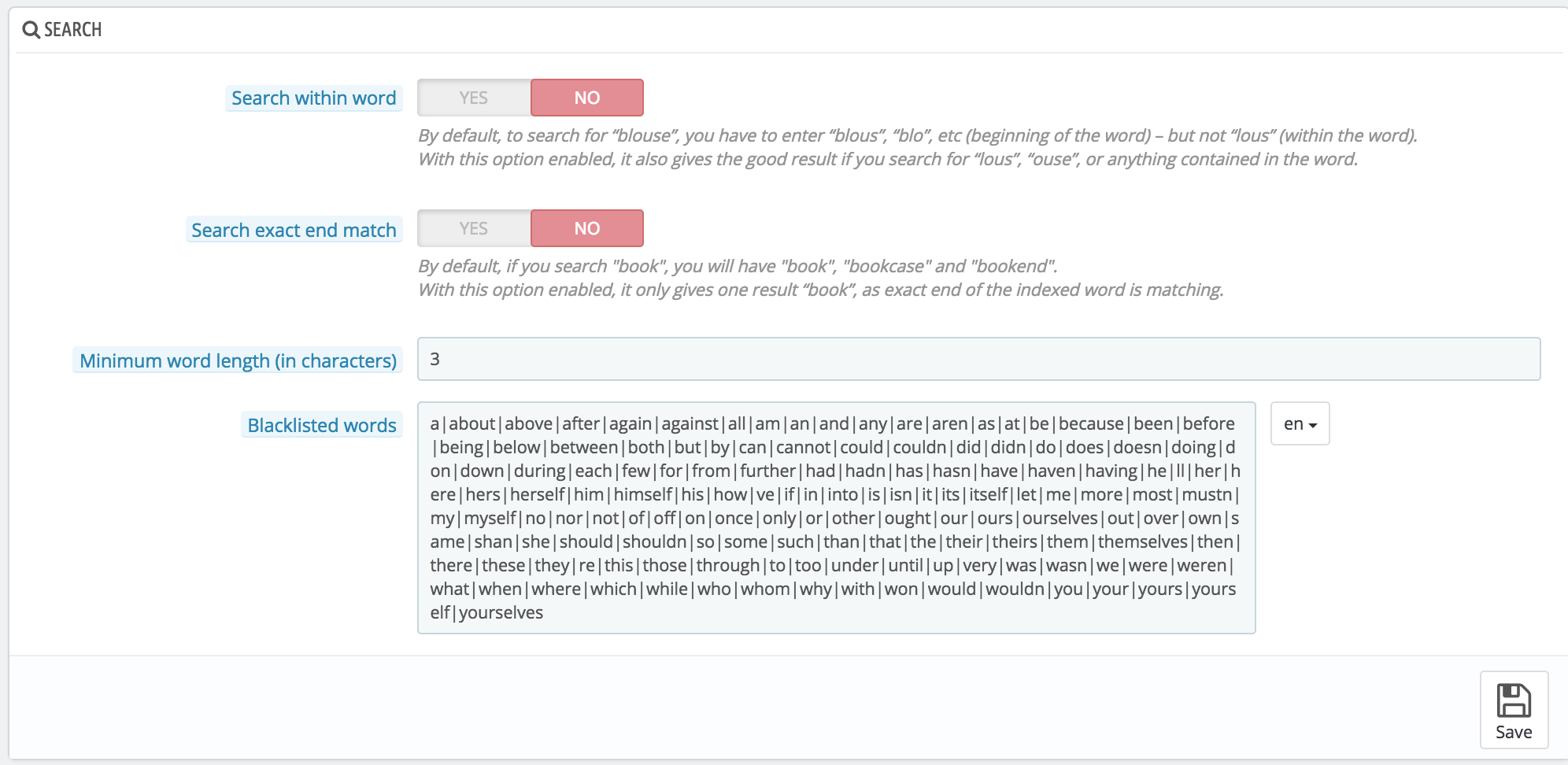 Image Added
Search within word. This option improves search by allowing you to make queries that do not only match the start of the search word; for instance, "lou" for "blouse".
Search exact end match. With this option you can give results that will match exactly the end of the search word. For instance, if you search "book", you will see "notebook", but not "bookcase".
Minimum word length. You can choose the minimum size at which a word may be registered in the search index and found by your customers. This feature allows you to eliminate short words in the search, such as prepositions or articles (the, and, of, etc.).
Blacklisted words. You can choose the terms that must not be found by your visitors. Enter them directly into the field, separated by "|" ("pipe" character, not lowercase L). By default, PrestaShop fills the list with common short words.
...
PrestaShop enables you to prioritize certain data when a search is performed on your shop.

Image Removed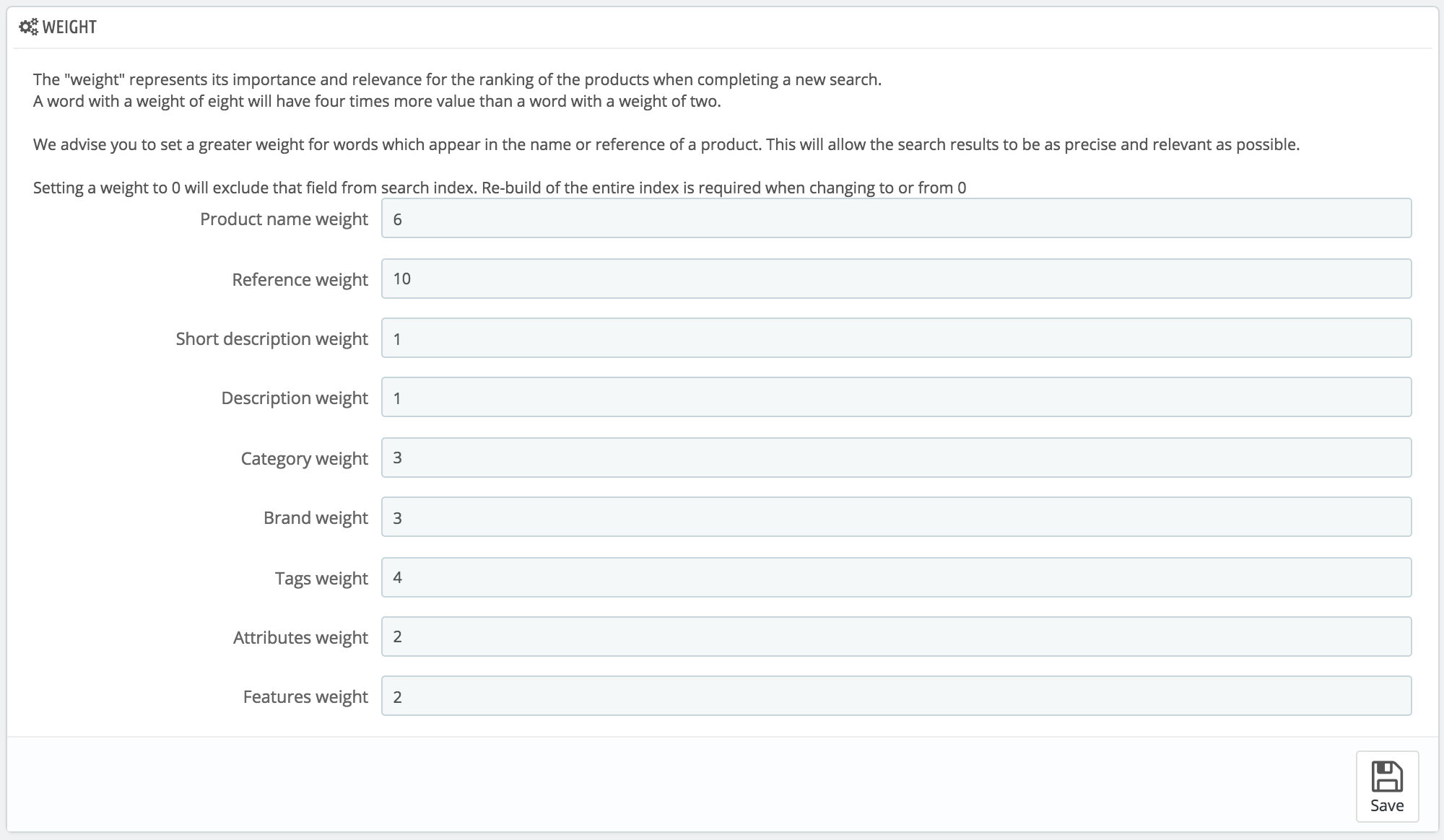 Image Added
As indicated in the section, the search "weight" of a product represents its importance and relevance for the ranking of the products when customers try a new search. An item with a weight of 8 will have 4 times more value than an item with a weight of 2.
...