...
To do this, go to the "Order Messages" page under the "Orders" menu. One default message is already saved: "Delay".

Image Added
Creating a new message
To add othersother message, click on the "Add New" button. You can also edit the default message.

Image Added
The form goes to the essentials:
...
You can create as many messages as needed.
Sending a message to a customer
Once you pre-written messages are all set, you can send them by going directly into a customer's order:
Select the pre-written message.
Edit it if needed

, in order to tailor it to the order or the customer

.

Enable the "Display to customer?" option.

Click "Send

message

".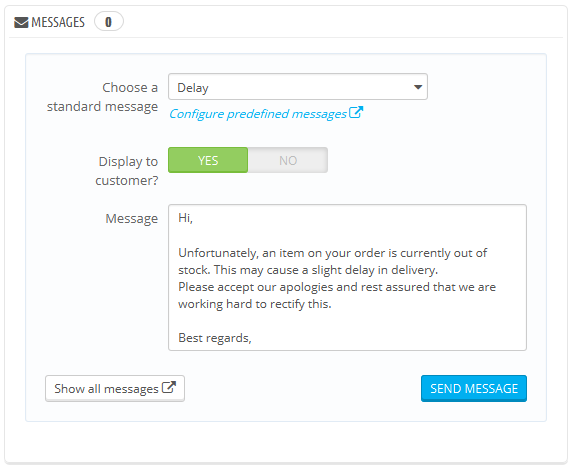 Image Added
Your customer will receive the message on the email address associated with this account. To follow-up on the conversion, go to "Customer Support" page, in the "Customers" menu.