...
To add more stock to a product, use the "Add stock" action (up arrow) for said product or product combination. A new page opens, containing a form where the most important information is displayed in order to help you identify a product with certainty (reference, EAN13 and UPC code, and name). This information cannot be changed from this form, therefore it is grayed out.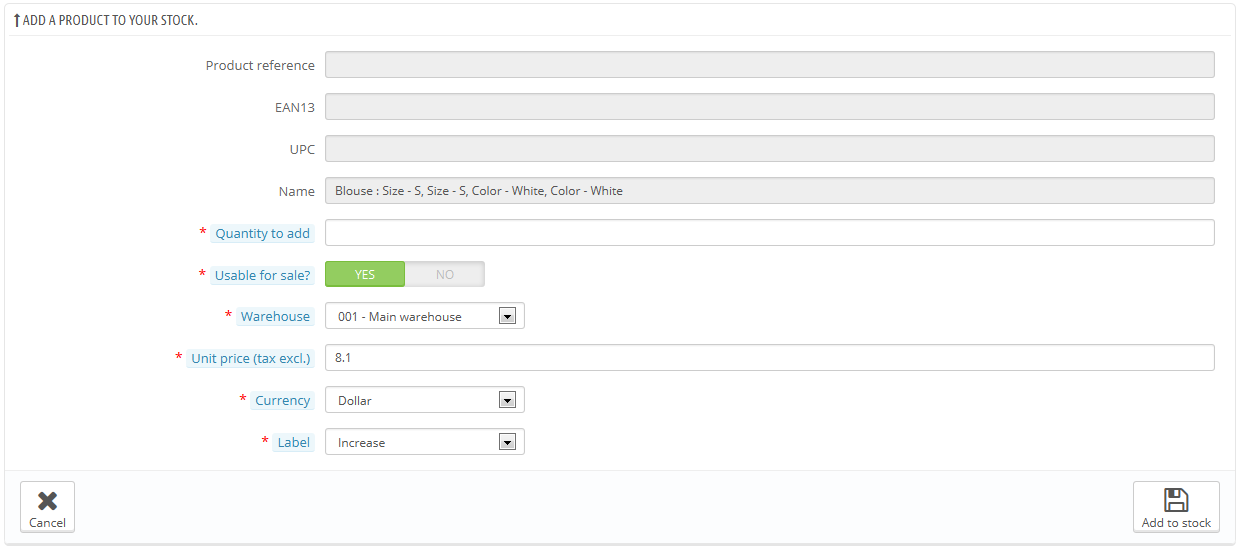 Image Removed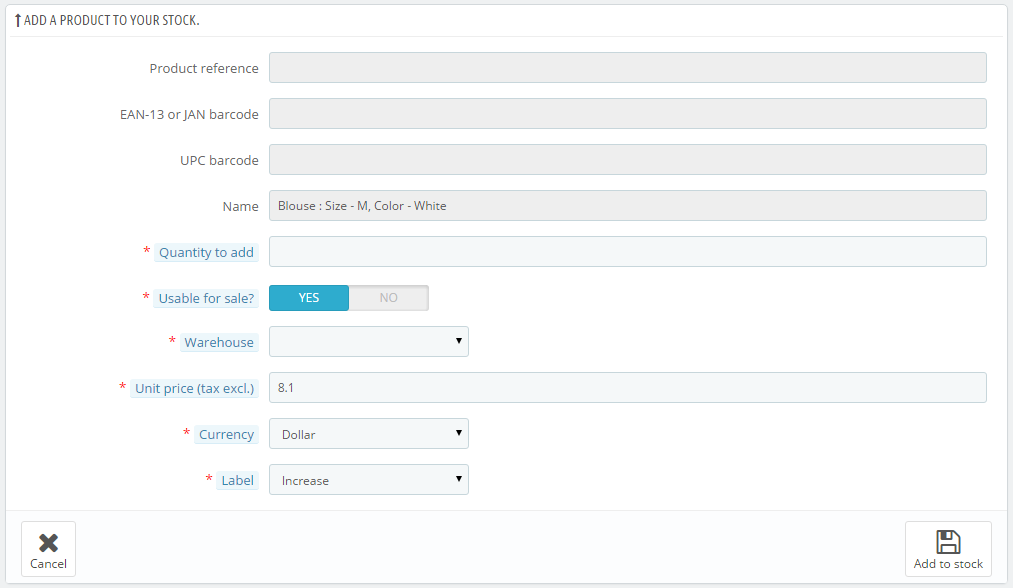 Image Added
You must then set:
...
Each order has many available actions (in the "Actions" column of the order list). One of them enables you to edit the status: the "Change state" one. There are six possible default statuses, but you can add your own (see the "Configuration" section of this chapter).

Image Removed

Image Added
An order's status helps you understand your stock movements at a glance thanks to their color code. Here is the significance of the six default statuses:
...