...
Features. Your use of key e-commerce features such as Site Performance, Catalog Size, Employees and SEO.
Achievements. Your completion of specific key e-commerce goals such as number of Customers, Orders and Revenue.
International. Tracks your presence in key International Markets such as the Americas, Oceania, Asia, Europe, Africa and Maghreb.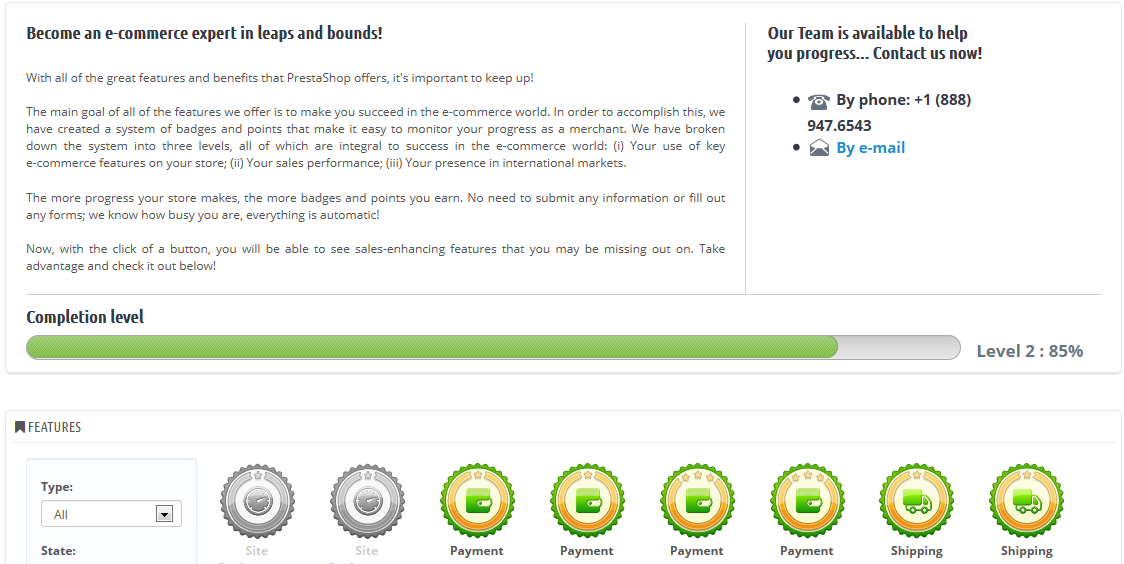 Image Added
The more progress your store makes, the more badges and points you earn. There is no need to submit any information or fill out any forms. We know how busy you are; everything is done automatically. Use this tool to drive your business, view your progress and reflect on your great achievements.