...
On the left, menu-related permissions: you can decide what the profile can do with menus. In effect, you could prevent a profile from editing the content of a page, or even hide the menu entirely.
On the right, module-related permissions: while you might allow some profiles to see the available modules, you might prefer that only the most trustworthy employees should be able to configure some key modules. Since version 1.6.0.11, you also indicate if they can uninstall a module.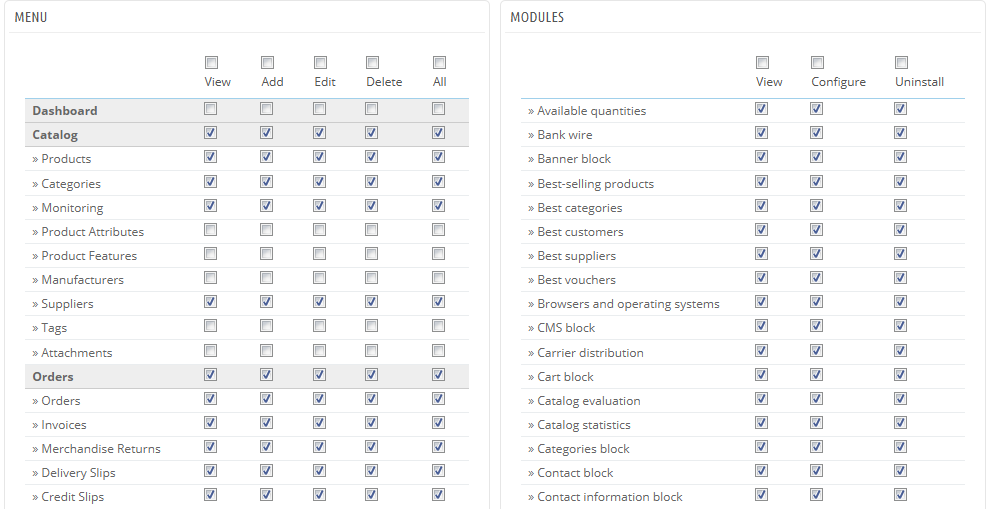 Image Removed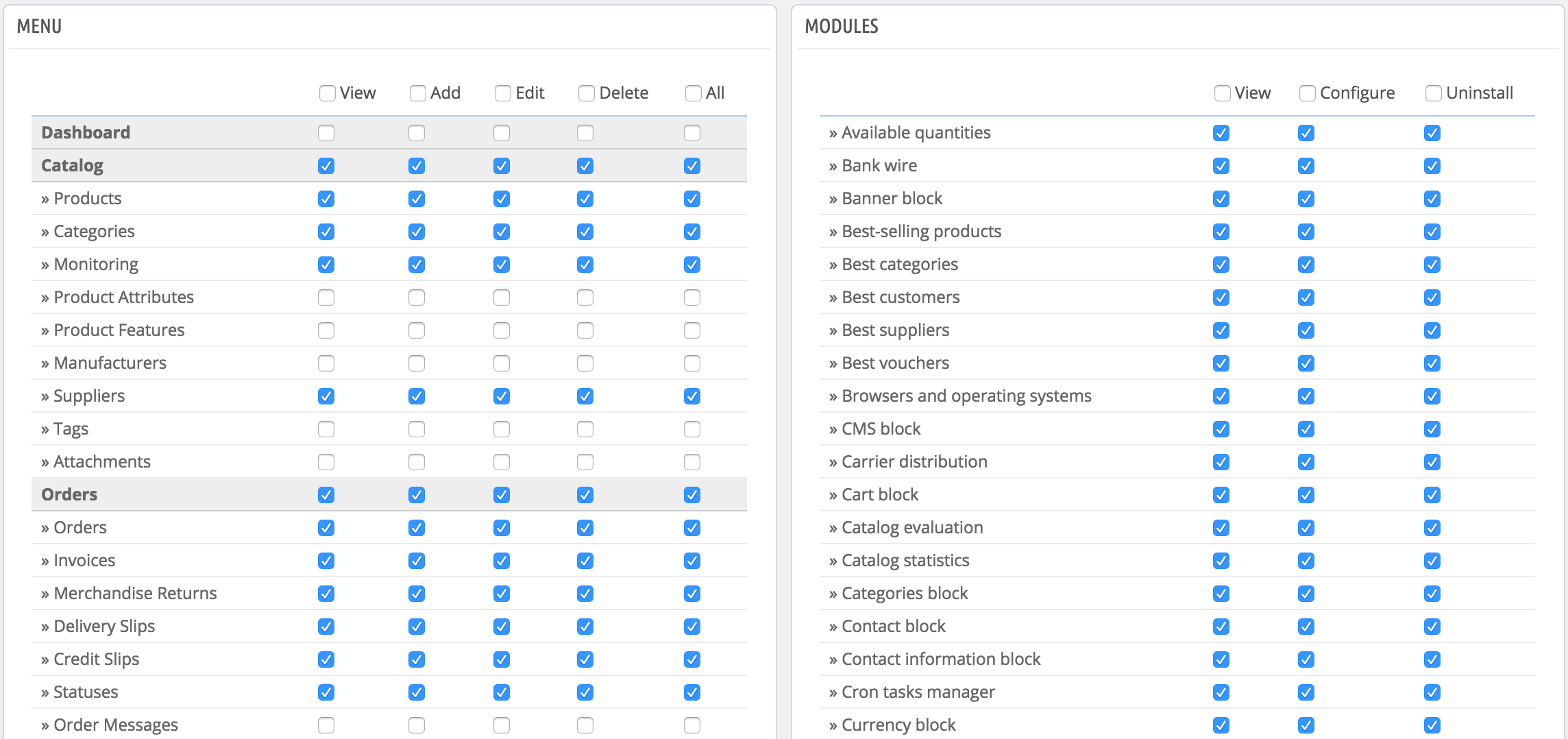 Image Added
For each of the menu criteria, you have 5 options:
...