...
When you have to send a message to your customers using the PrestaShop administrative interface (from the order page), you can choose to save this message in order to send it out again to other customers with similar questions, comments, or concerns.
...
Select the pre-written message.
Edit it if needed, in order to tailor it to the order or the customer.
Enable the "Display to customer?" option.
Click "Send message".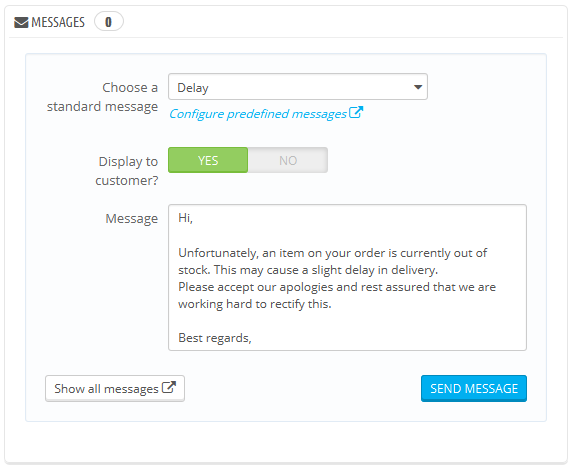 Image Removed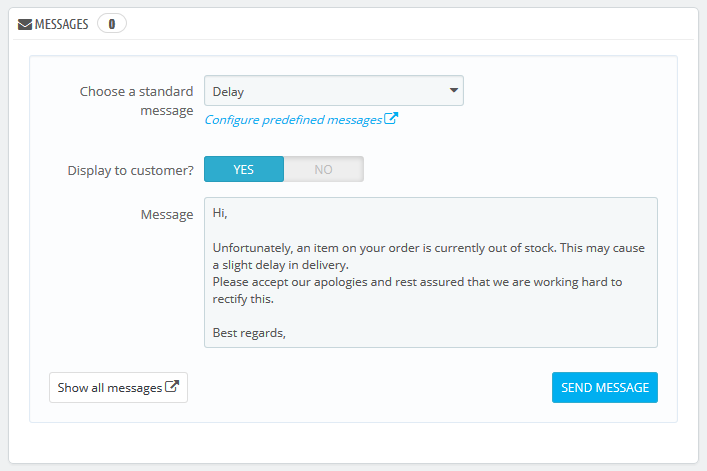 Image Added
Your customer will receive the message on the email address associated with this account. To follow-up on the conversion, go to "Customer SupportService" page, in the "Customers" menu.