...
Having different order or return statuses enables you to easily manage your orders and returns, and keep you your customers informed of the evolution of their purchase.
The various available statuses are visible and editable in the "Statuses" page, under the "Orders" menu.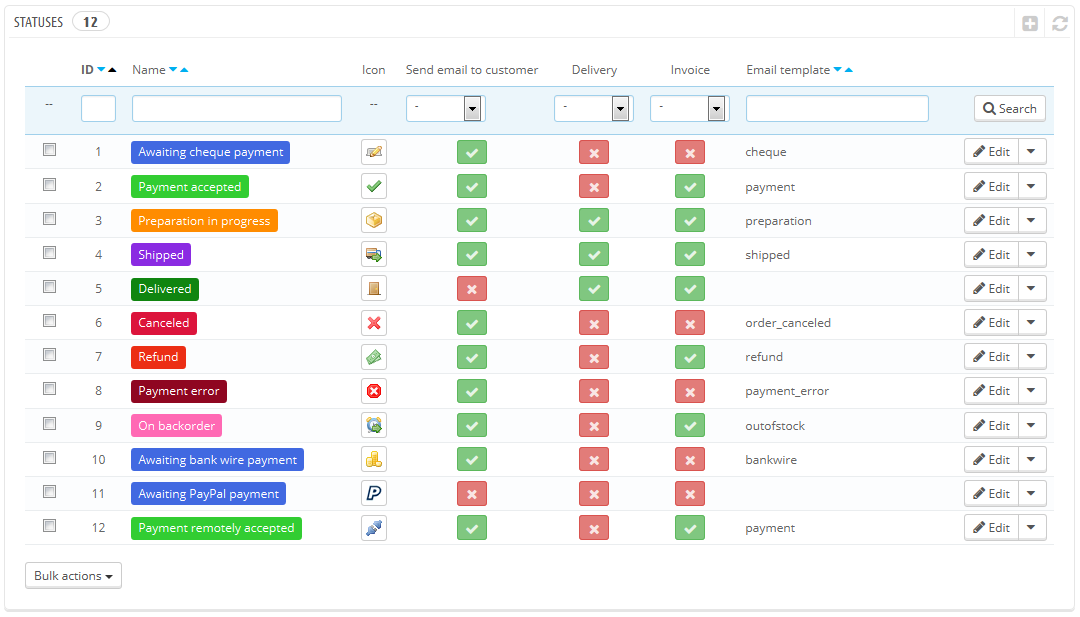 Image Removed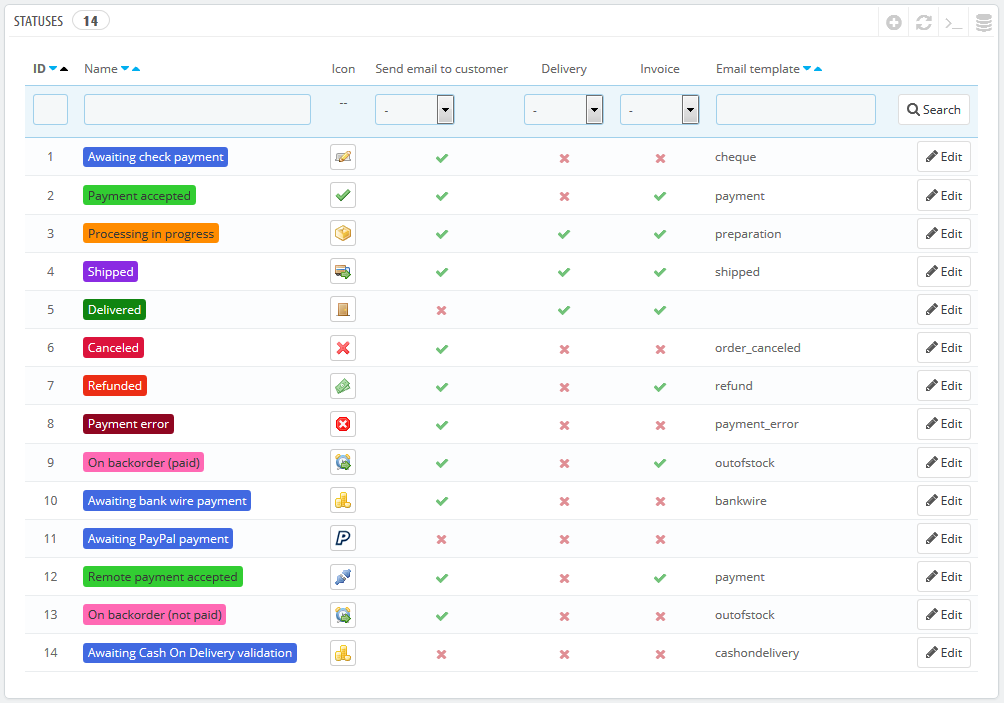 Image Added
The page displays a list of the currently registered order statuses, along with:
...