...
Having different order or return statuses enables you to easily manage your orders and returns, and keep you your customers informed of the evolution of their purchase.
The various available statuses are visible and editable in the "Statuses" page, under the "Orders" menu.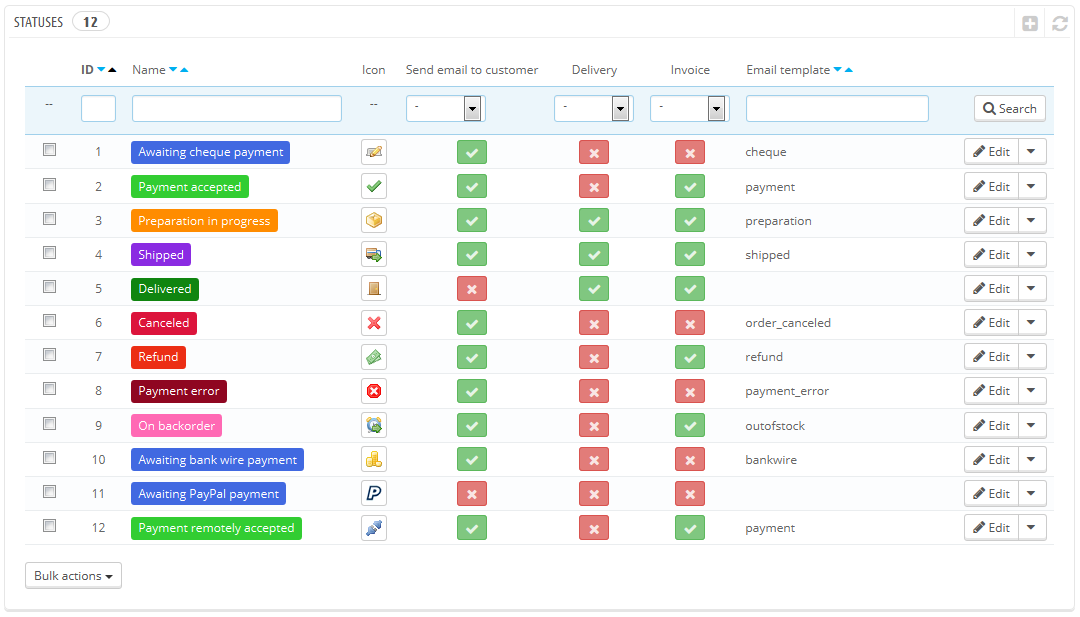 Image Removed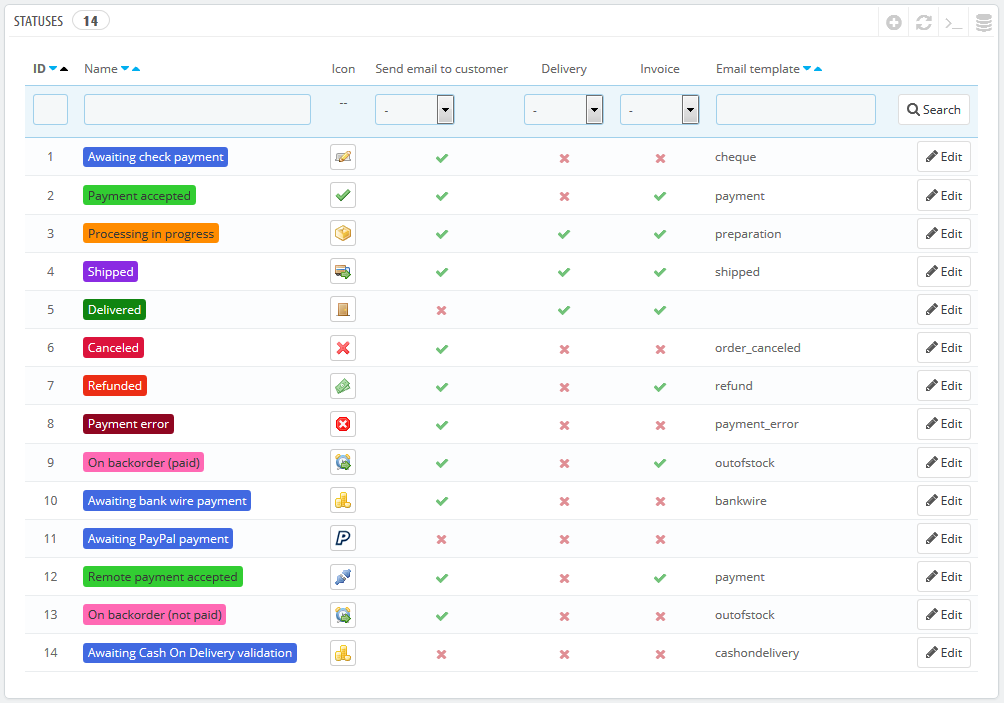 Image Added
The page displays a list of the currently registered order statuses, along with:
Their distinctive colors: existing status have colors that help quickly decide if there's an issue with the order or if it all goes well.
Their icons.
Their ties to

two

three

PrestaShop behaviors (more are available):

Should the customer receive e-mail when the order gets this status?

Is this a delivery status?

Does this status allow the customer to download and view a PDF version of the order's invoice?

The name of their e-mail template: you can edit these templates, language by language, in the "Translations" page under the "Localization" menu. In the "Modify translations" section of that page, choose "E-mail template translations" in the drop-down menu, and then click on the language code of the language in which you wish to edit these templates.
Their action icons: "edit" and "delete".
The return status list features less information, because those statuses are merely labels with no impact on the order.

Image Removed

Image Added
Creating a new order status
...
It only features two fields: set
Status name

. Set

your desired status name
...
Finally, and save your creation.