...
The PrestaShop back office is the name used to describe the administration panel of your PrestaShop site in this user - guide. You will spend most of your time in this panel, as everything that the user sees is handled directly through the back office: adding/editing/removing products, handling carriers, building packs, creating vouchers, keeping contact with customers, improving your shop, etc.
...
Enter the e-mail address and password that you registered with when you installed PrestaShop. Click the "Log In" button, and you are taken to the back office's dashboard, a sort of welcome page for this control panel.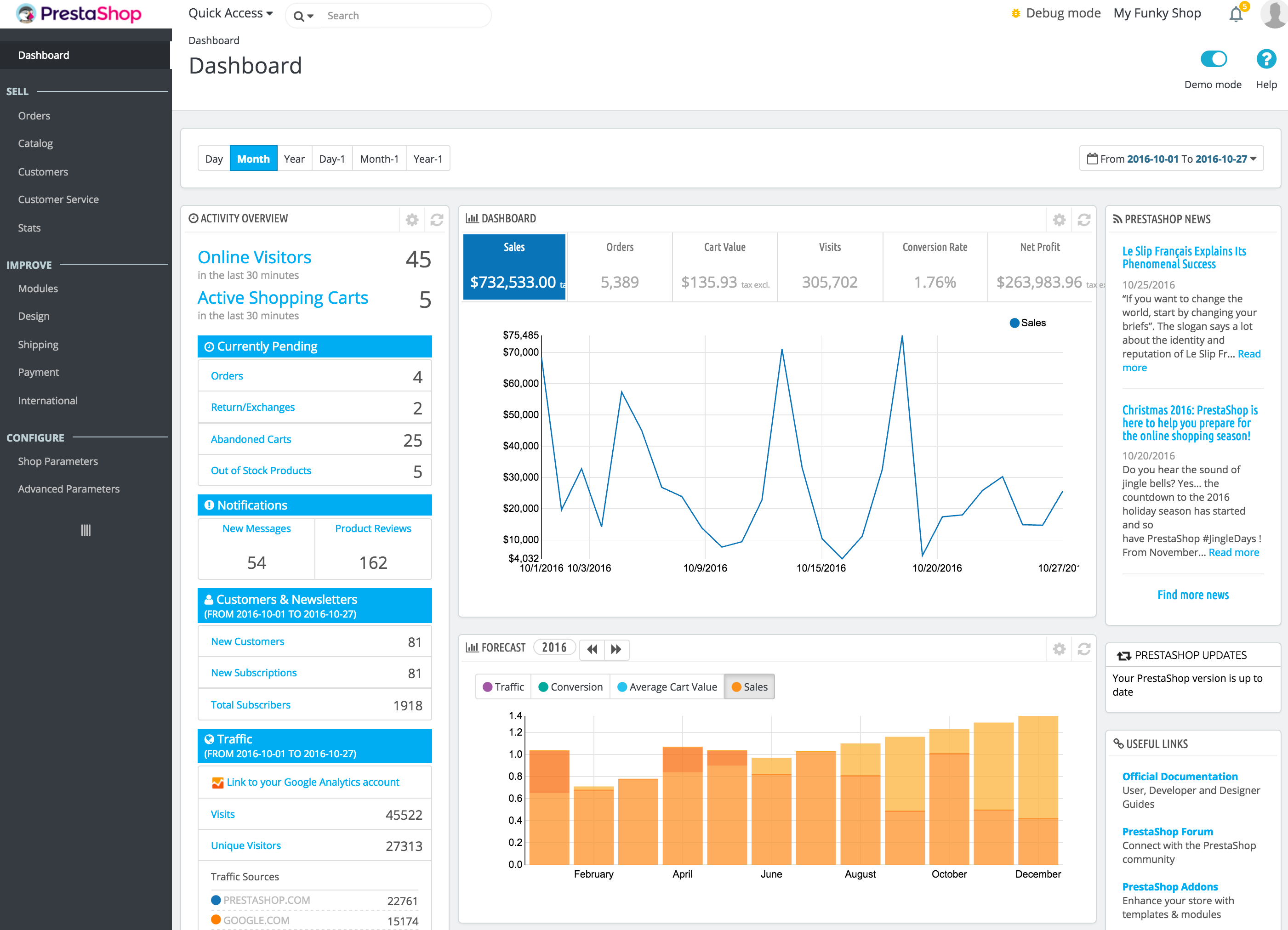 Image Removed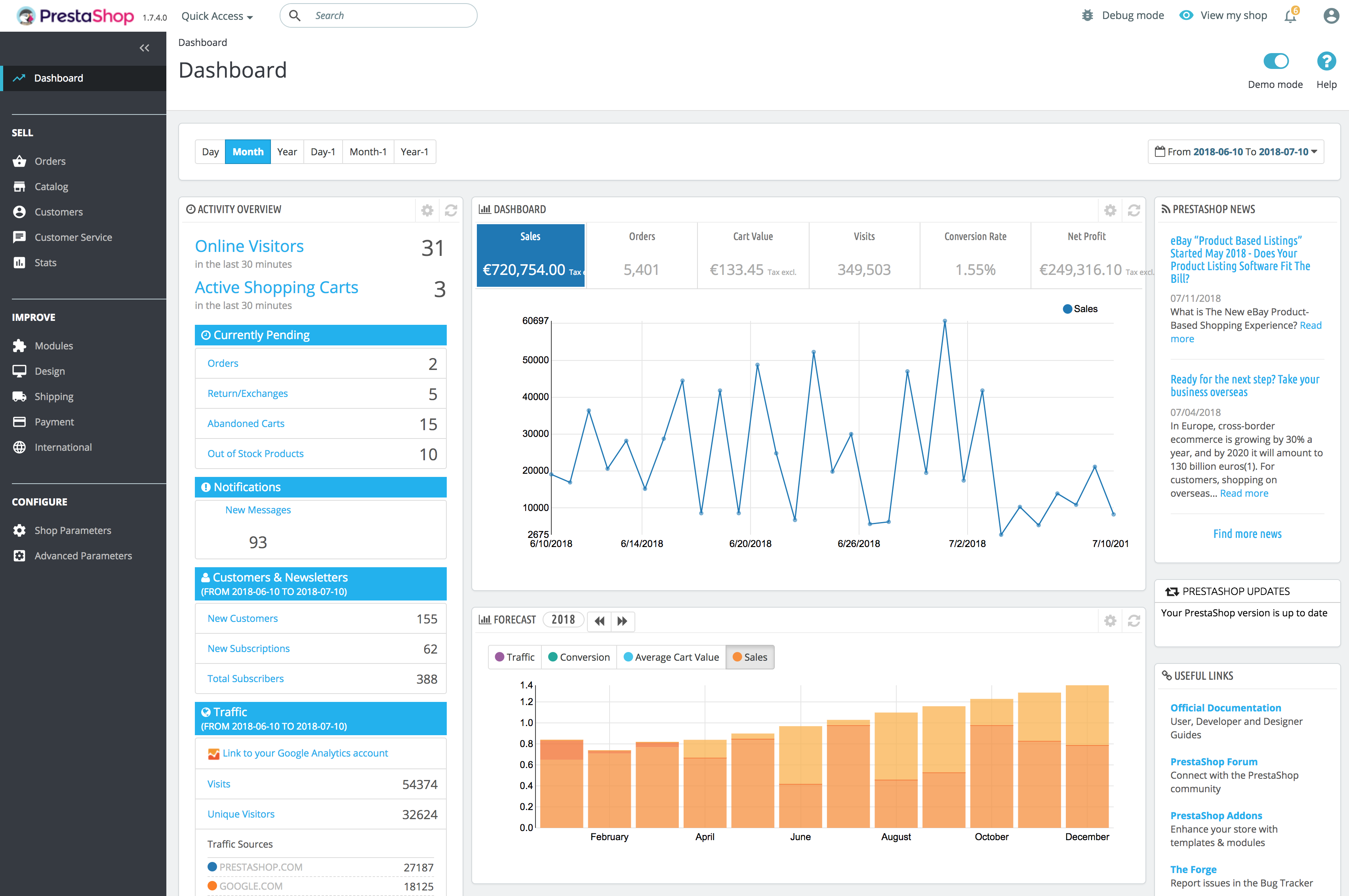 Image Added
From this step onward, you can begin to configure your shop and sell products to your customers.
...