...
You can export a list of your orders by clicking on the "Export" button at the top.
You cannot import orders.
Creating
...
an
Order
One of the great new features of PrestaShop 1.5 is the ability to create an order directly from the back-office. For instance, this is tremendously useful when a customer wants to buy a product but does not succeed, and you need to take the hand and make the order while on the phone or during an e-mail conversation with the customer.
...
Finally, you need to specify to which address the order should be delivery (and possibly billed). Here, again, you can create new addresses on the fly using the "Add new addresses" button.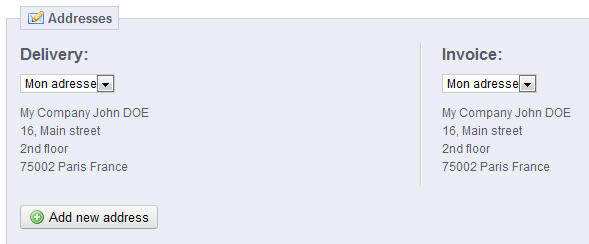 Viewing
...
an
Order's Details
In order to process the orders you receive, you have to view the information they contain.
Click on the line containing the order, or click on the button to the right of the order.
...