...
GlobKurier.pl is one of the biggest national leaders in delivering shipments. We provide domestic and international services to more than 200 countries. Our main aims are competitive price, speed and security. With GlobKurier.pl you can be sure that your shipments always come on time. Moreover we offer convenience of using our services.
GoInterpay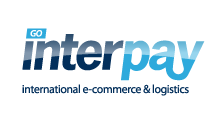 Image Added
Bring over 200 payment methods to your checkout with one simple integration.
Kiala Advanced (Kiala contract holders only)
...