...
This is where you can start customizing your shop: give it a name and a logo, indicate its main activity, and indicate the personal information for the shop owner (which has legal binding in most countries)...
Warning
Do not use a colon in your store's name, as it might prevent some feature from working (for instance, e-mail sending might fail.
You can replace the colon with a dash if you need to have two section in the title. For instance, use "MyStore – The best place for items to buy" instead of "MyStore: The best place for items to buy".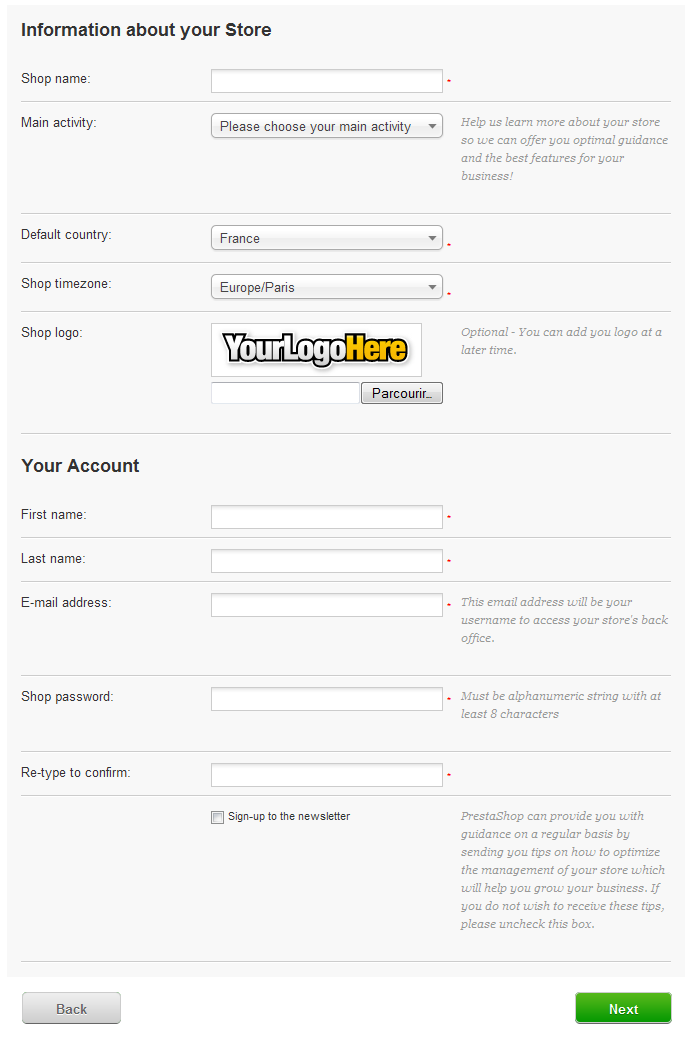 Info
Until version 1.5.3, you could choose to install a handful of demo products, or start with a clean slate.
Since version 1.5.4, these demo products are installed by default. This is great if you are discovering PrestaShop, as it helps you learn how to use the various features... and it can of course serve as a good basis for your own shop, after removing the demo products and categories!
...