...
By entering information about the manufacturers, your site's visitors can have rapid access to all of a given manufacturer's products. This makes navigating around your site easier for them. In terms of visibility, filling out these fields will improve your position in search engines.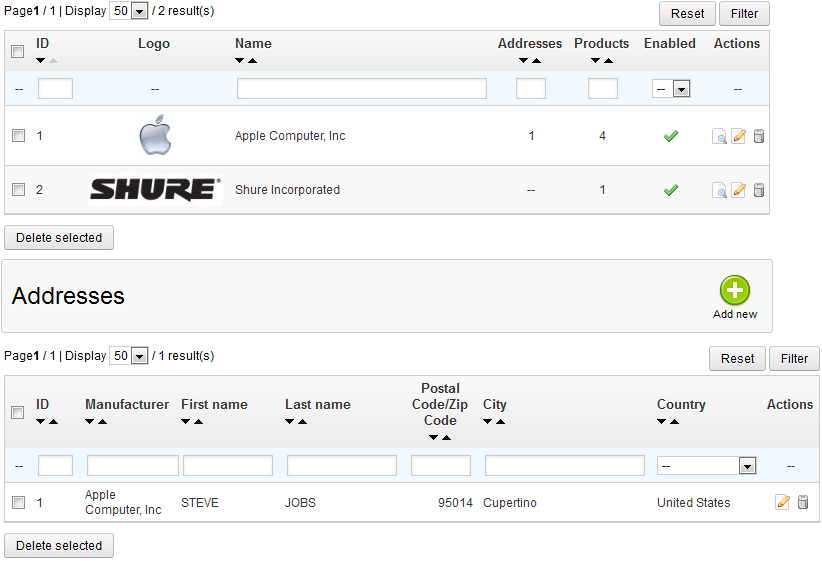 Image Modified
Click on the "Add new" button, and a creation form appears.
...
Clicking on the "Image Mapping" menu option takes you to a new page, which lists the currently-registered image maps, if any.

Creating an Image Map
To create a new map, click on the "Add New" button. You are taken to the creation screen.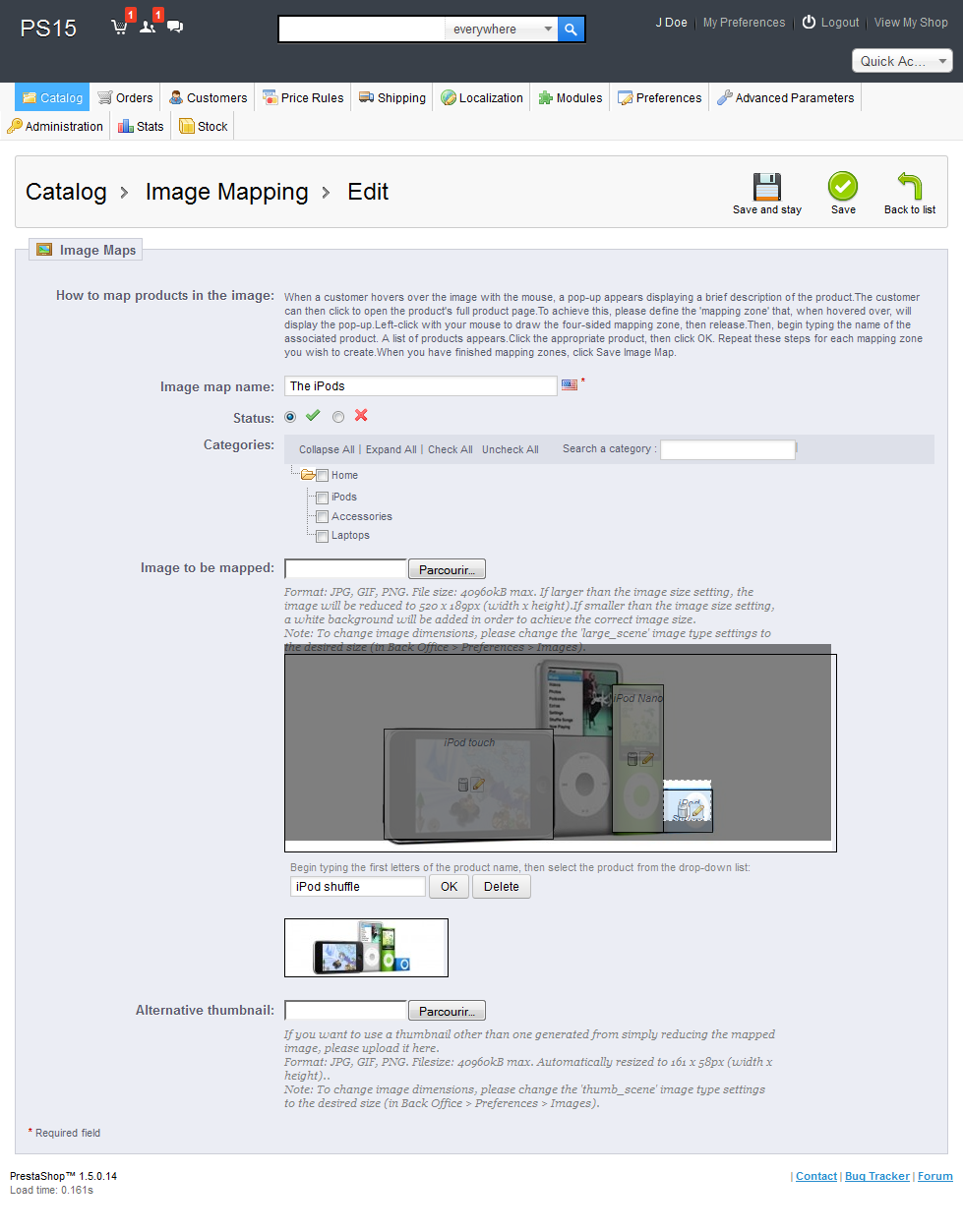 Image Removed
Image map name. Enter a name for the image map.
Status. Whether the image map is available or not. You can choose to delay its availability until you are done settings all the links.
Image to be mapped. Select the image that you want to represent the image map, then click "Save and stay". The page will then reload, with the photo that you uploaded and many more options.
Setting up an Image Map
Now we are going to learn how to set up an image map. Click anywhere on your image and drag your mouse over one of the products presented, in order to highlight/cut out the part of the image you want to be clickable to the user.
Your selection will be clear and illuminated while the rest of the image will darken. Pay attention to carefully align the frame of your selection with the zone onto which your customer will be able to click.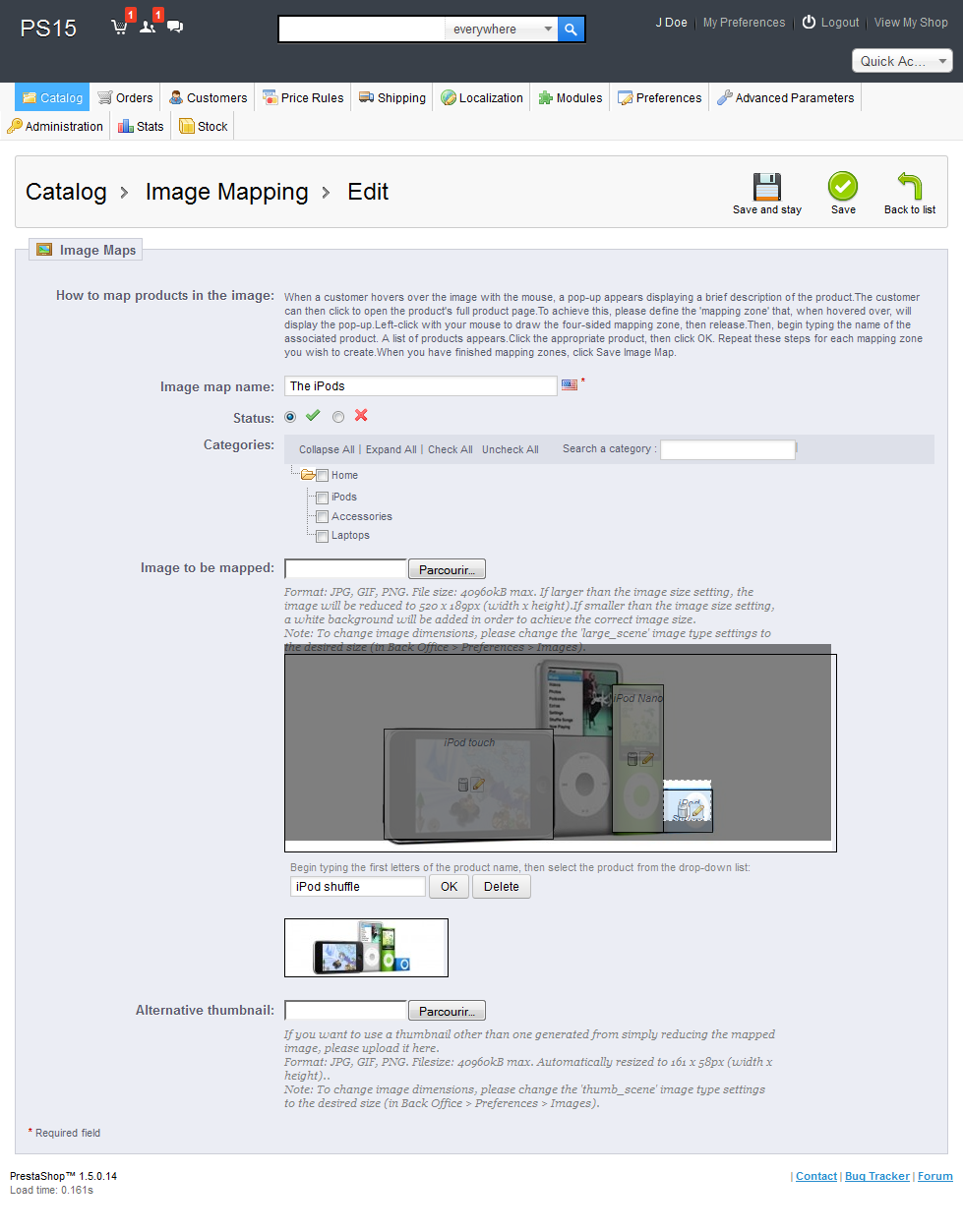 Image Modified
Once this is done:
...