...
Clicking on the "Products" option of the "Catalog" menu takes you to the list of your current products, displayed with their main details: ID, photo, name, reference, category, etc.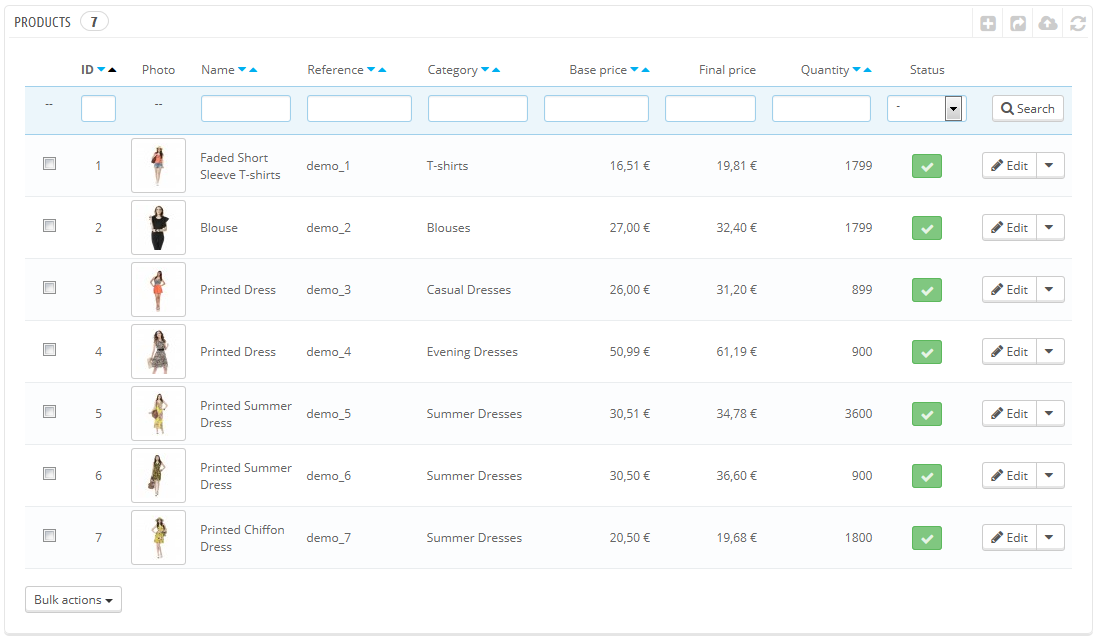 Image Removed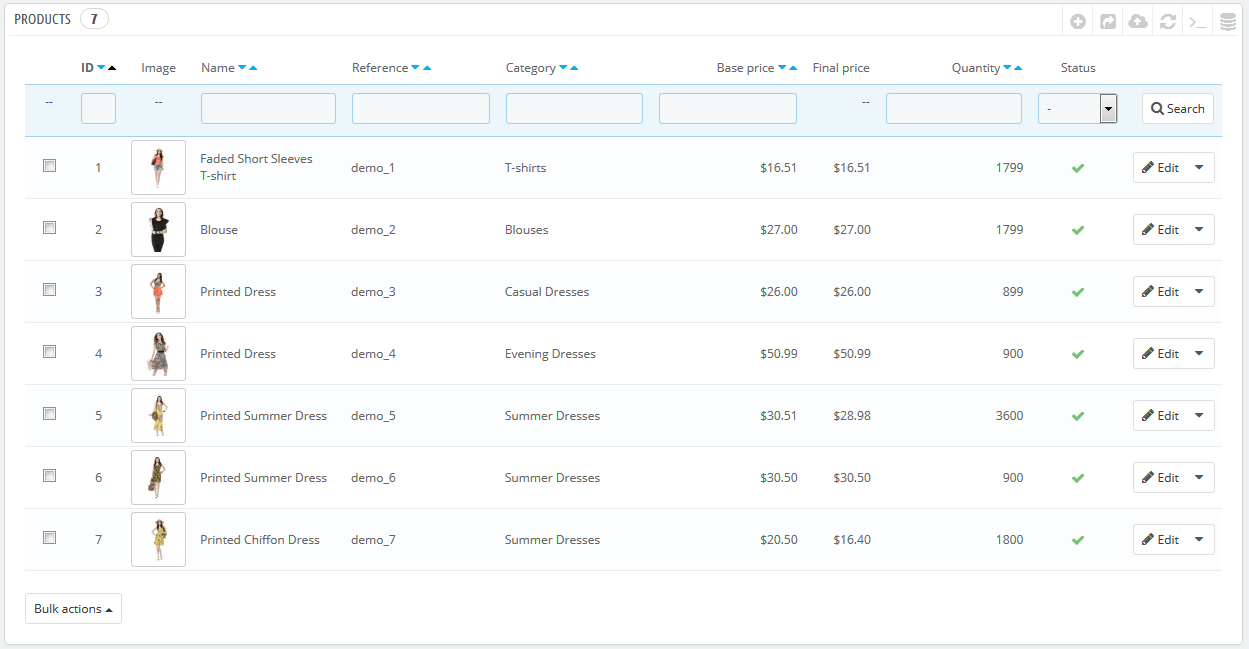 Image Added
Beside the product list, this page presents you with four statistics from your store:
...
Preview. Displays the front office page of your product. This is very handy, as it works even if the product is disabled ("Information" tab).

Duplicate. Creates an exact copy of the current product. This is very useful when you'd rather use the current product's data as a template for another new product, and not have to create every data of the new product by hand. For instance, two products might be very different, but could share the same associations, carriers or supplier settings.

Note

| | |
| --- | --- |
| title | Don't over-duplicate! |

If you need to create different versions of the same product, because of its variety of colors, capacity, size, etc., then you should create product combination for the current product rather than duplicating it X times. See the "Combinations" tab on the left, which is explained in the "Adding Product Combinations" section of this chapter.

Product sales. Redirects you to the "Product detail" page of the statistics dashboard ("Stats" menu), which gives you a graphic of both the visits to this product's page, and also its sales.
Delete this product. Removes all the data for the current product, including its images, combinations, features, etc.
Recommended modules. Opens a modal window suggesting you to install some popular modules from PrestaShop's Addons marketplace.
Image Removed

Image Added
Filling out the Product Information
The first tab contains the basic information about the product.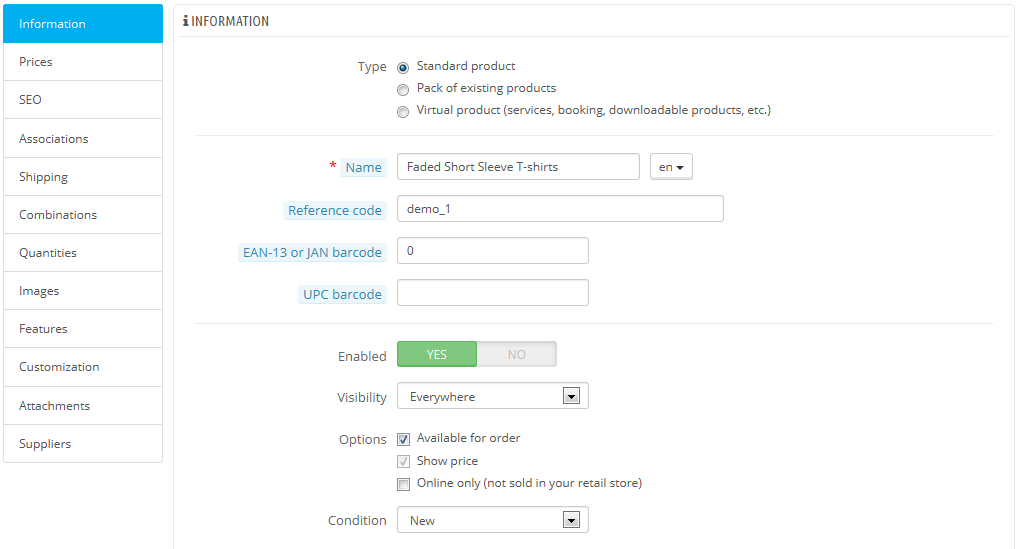 Image Removed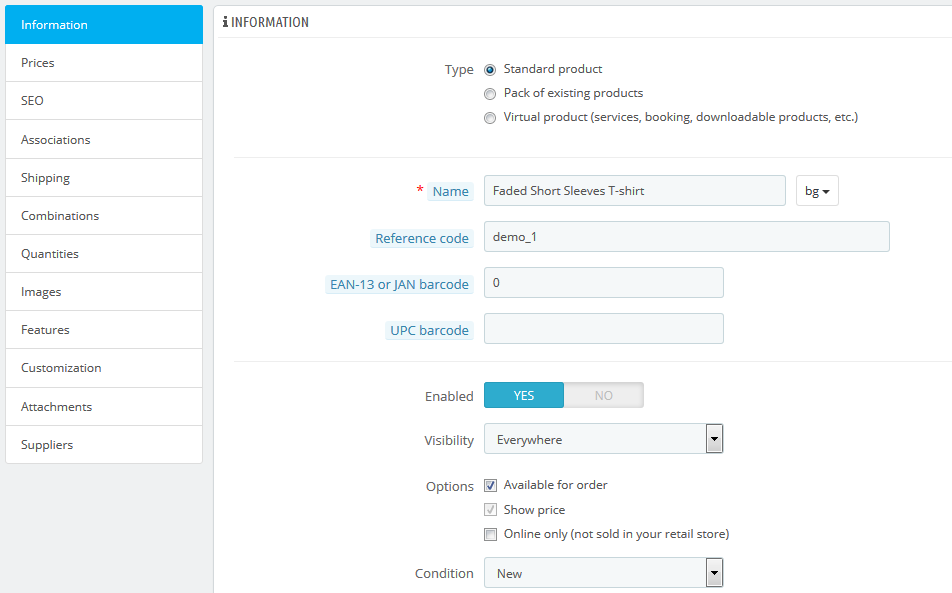 Image Added
The first line is an essential one: indicate whether the product is a pack (a combination of at least two existing products), a virtual product (downloadable file, service, etc.), or simply a classic, mail-sent product. For now, we will only explore the classic product, and deal with packs and virtual products in their own sections of this chapter.
...
If not, leave it at that: you are selling a service, and nothing needs to be downloaded.
If yes, click the "Yes" option.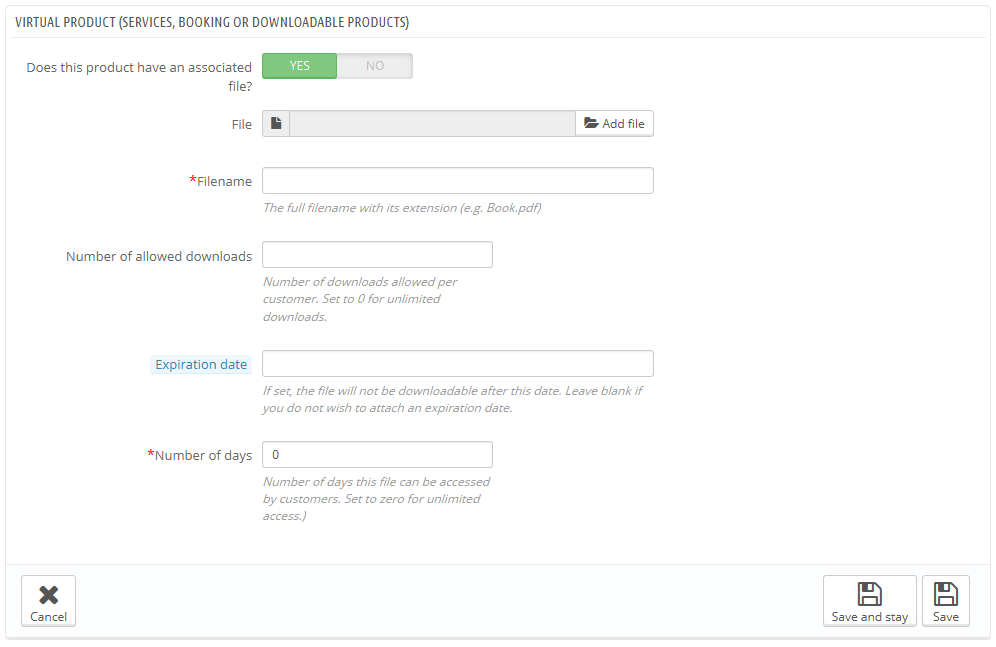 Image Removed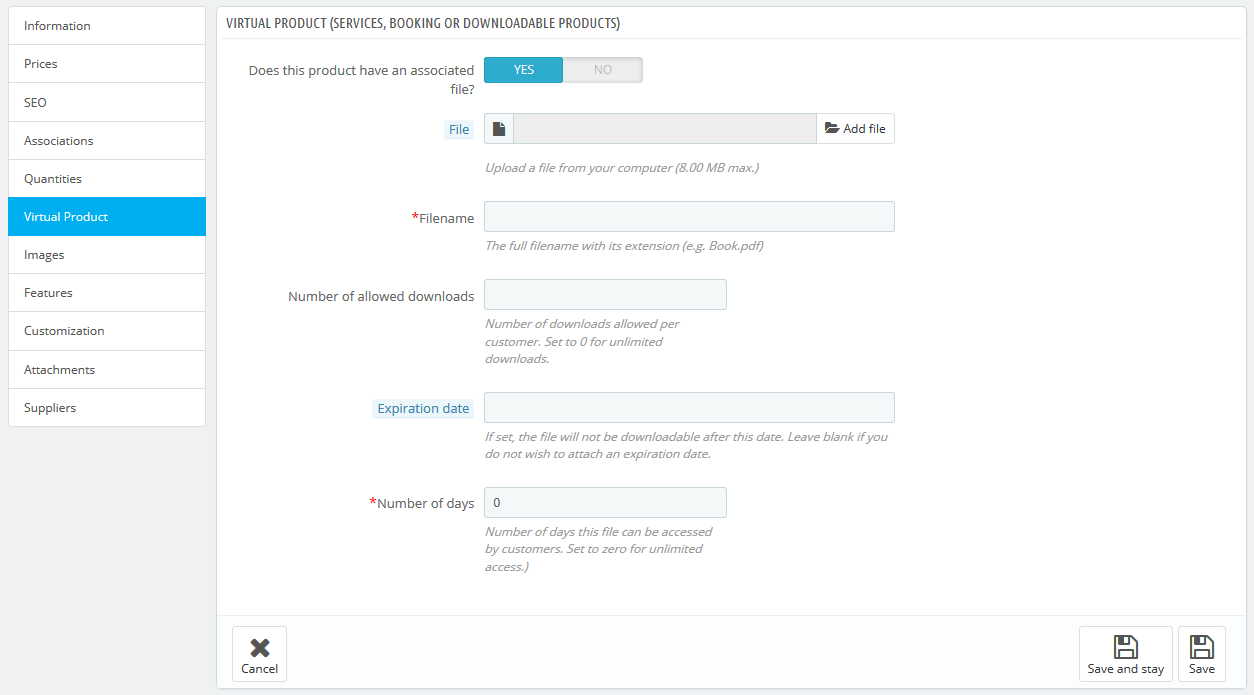 Image Added
When you click "Yes", PrestaShop opens a new form within the tab, from which you can upload the file you intend to sell:
...