Zones
PrestaShop's zones are a list of the world's subregions zijn een lijst met subregio's in de wereld (http://en.wikipedia.org/wiki/Subregion). It helps categorize countries.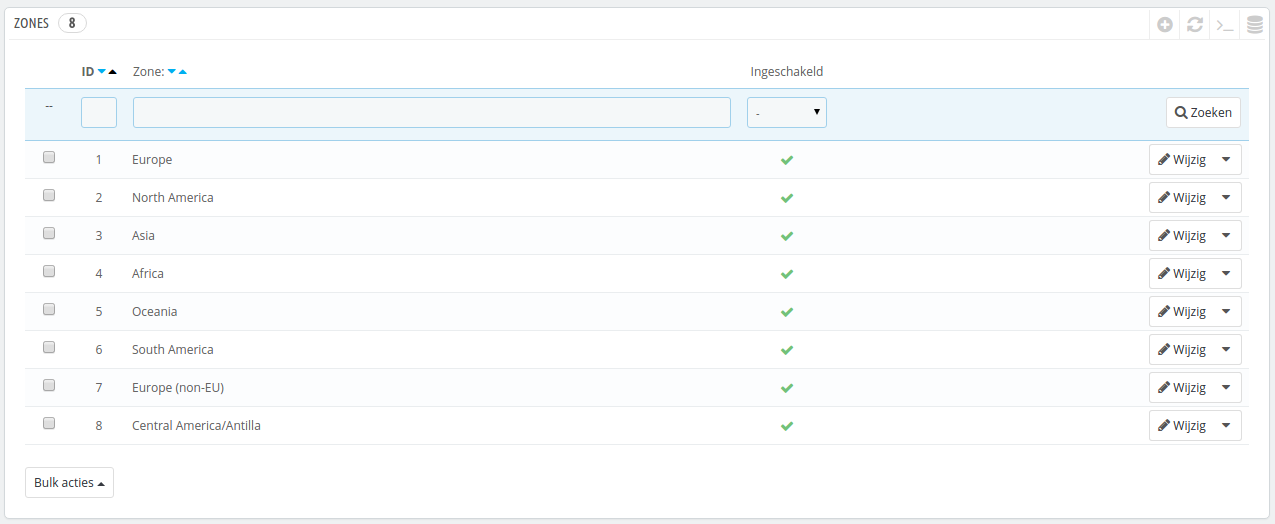 Image Removed
If needed, you can create more zones: click on "Add New" to display the creation form.

Image Removed
All you need is a name and a status, for instance indicating that you do not allow deliveries in Oceania.
When in multistore mode, you can also associate a zone with a selection of storesHet helpt bij het categoriseren van landen.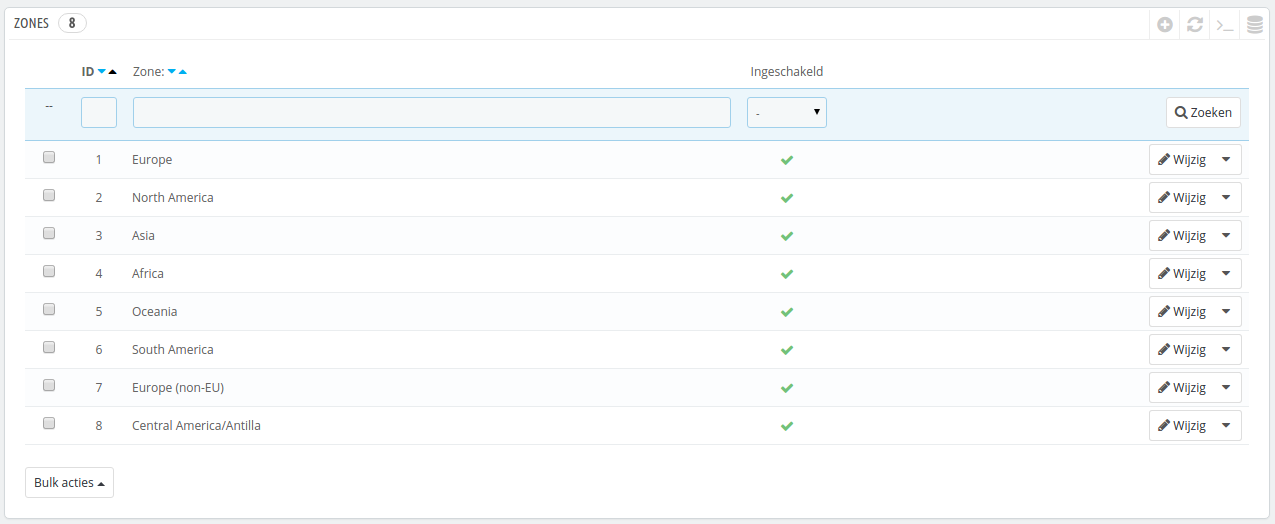 Image Added
Wanneer nodig kunt u meer zones aanmaken: klik op de knop "Nieuwe zone toevoegen" om het aanmaakformulier te openen.

Image Added
U heeft slechts de naam en status nodig, bijvoorbeeld om aan te geven dat u geen bestellingen toestaat in Oceanië.
Wanneer u in multistore-modus bent kunt u een zone ook koppelen aan een selectie van winkels.